Halloween 2022 | History Of Halloween Meaning, Origin & More
You may not understand what Halloween is all about, despite your belief. After all, the goal hasn't always been to carve pumpkins and gather candy. There have been Halloween celebrations for over a thousand years. Originally a religious holiday, it gradually lost its religious overtones as it became more and more secular throughout the ages. Today, Halloween is seen as a fun occasion where people dress up, especially kids.
History of Halloween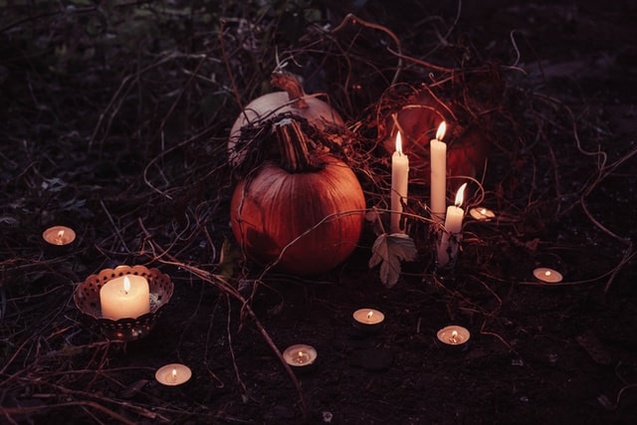 Halloween is an ancient tradition that has been enhanced by many eras, civilizations, and religious contexts. The Christian holiday known as "All Hallows" or "All Saints," which is observed on November 1st, is associated with Halloween. The church traditionally celebrates this day by joyfully recalling the lives of the saints and martyrs who have already attained paradise.
Many ideas and rituals, both from pagan (pre-Christian) traditions and from non-Biblical concepts that entered the church, were introduced. Such is praying for souls said to be still in heaven or providing sacrifices for the deceased. There was also a belief that the ghosts of the dead would walk the earth until All Saints Day, and that on Halloween, they would use their final opportunity to exact retribution on those they despised. That is why people dress up to avoid being recognised by ghosts. Another (pagan) practice was that individuals would play games to predict their fates.
Real Story Behind Halloween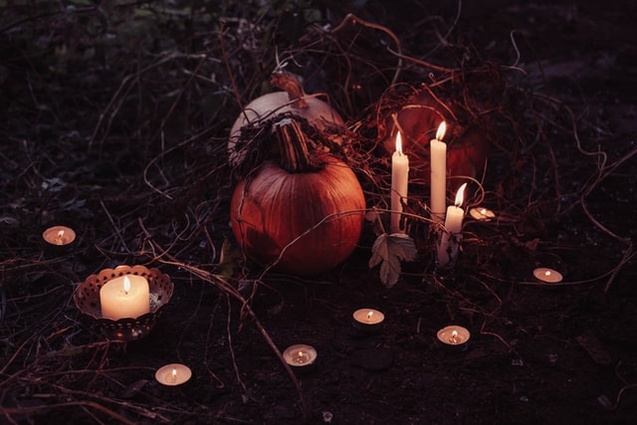 Image Credit:- HistorikUK
Halloween's origins may be traced back to the Celts of ancient Ireland, who celebrated the new year on November 1. That day marked the end of the beautiful, fertile summer months and the beginning of the harsh, gloomy winter, a season most commonly associated with death. So, on October 31, the night before the new year, they celebrated (insert the eerie voice) Samhain. It was a night when the line between the living and the dead worlds blurred, and spirits might return to wander the earth. These pesky ghosts ruined crops and caused havoc, but the hazy divide between the physical and spiritual worlds made it simpler for Celtic priests to forecast the future year.
Carving Jack-o'-Lanterns
The practice of carving Jack-o'-Lanterns began in Ireland when turnips were used instead of pumpkins. It is said to be based on a fable about a guy named Stingy Jack who continually captured the Devil and only let him go if Jack agreed not to go to Hell. When Jack died, he discovered that Heaven did not want his soul either, so he was doomed to roam the Earth as a ghost for all eternity. To light his path, the Devil provided Jack with a blazing piece of coal in a carved-out turnip. To drive away bad spirits, locals began carving frightful faces into their turnips.
Wearing Scary Costumes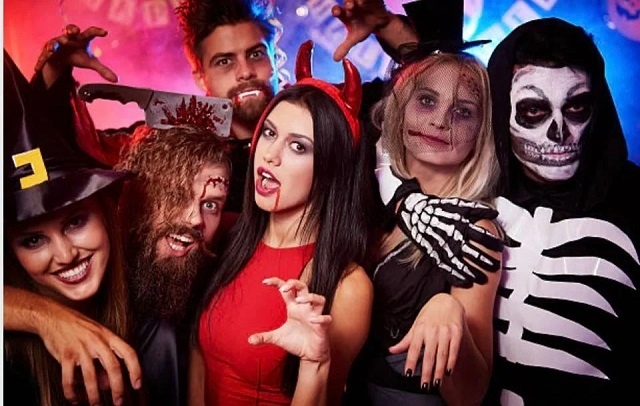 The Samhain feast, which celebrated the end of the Celtic harvest season and the onset of their winter, lies at the very heart of Halloween's history. Because winter signified the "darker half" of the year, the beginning of it (Nov. 1) became known as the day the dead would return to haunt the land. People would dress up in ghost costumes before leaving their houses in an attempt to "fit in" with the dead, in addition to leaving food and drinks on their doorsteps in the hopes of pleasing the haunted spirits.
Young ladies thought that by casting charms or playing the Ouija Board game on Halloween, they may learn the name or glimpse the face of their future spouse. To acquire answers, women would use yarn, apple peelings, or mirrors. Consider utilising an Ouija Board to get all of your life's answers! If only that were true!
Also, in the 11th century, Christians preferred to pray for the spirits of the dead rather than hide from them, thus Halloween became more about dressing up in costumes for ritual purposes. Surprisingly, as part of those rites, eleventh-century choir boys dressed up as female virgins for Hallow Mass.
Halloween costumes of the early twentieth century were horrifying, drawing inspiration from the holiday's pagan and Christian roots. According to Lesley Bannatyne, an author who has done a significant study on the history of Halloween, individuals used to dress up in sombre, serious costumes rather than the pop culture-inspired costumes that are currently popular.
Trick-or-Treating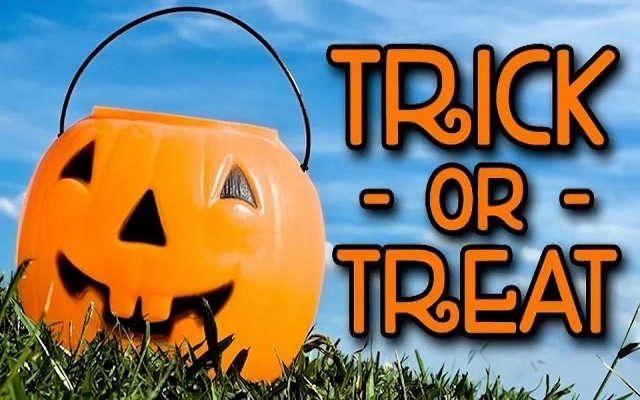 The origins of trick-or-treating are hotly debated, but there are three main ideas. According to the first belief, Celtic people would put food out at Samhain to please the ghosts that travelled the Earth at night. People began to dress up like these otherworldly entities in exchange for similar food and drink offers over time.
According to the second explanation, the candy boon derives from the Scottish tradition of guising, which is a secular variant of "souling." During the Middle Ages, children and poor people would often collect food and money from neighbourhood households in exchange for All Souls' Day prayers for the deceased. Guisers abandoned prayers in favour of non-religious behaviours like songs, jokes, and other "tricks."
According to a third explanation, contemporary American trick-or-treating evolved from "be snickering," a German-American Christmas practice in which children dressed up in costumes and then called on their neighbours to see if the adults could identify the identities of the kids. If no one could identify the youngsters, they were rewarded with food or other rewards in one variant of the practice.
Black Cats
The fear of black cats stretches back to the Middle Ages when these gloomy felines were seen as a sign of the Devil. It didn't help that suspected witches were frequently found to have cats, particularly black ones, years later. People came to assume that the cats were a witch's "familiars"—supernatural beings that would aid in the practice of evil magic—and black cats and spookiness have since been associated.
Black and Orange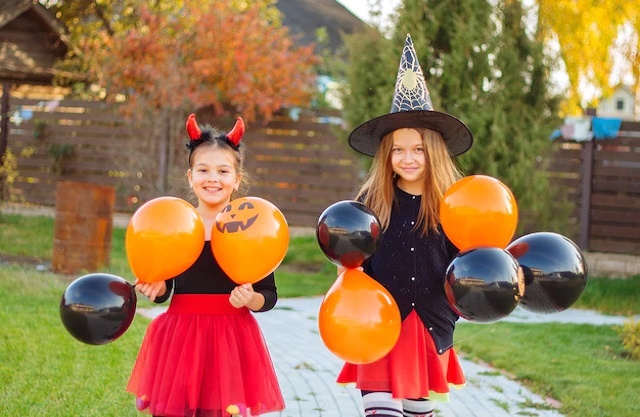 The customary Halloween colours of black and orange are also derived from the Celtic celebration of Samhain. For the Celts, black denoted the "death" of summer, while orange marked the harvest season in fall.
Bannatyne attributes the symbolic significance of orange and black for Halloween to the former being reflective of darkness (Halloween was traditionally regarded to be a night-time event) and the latter being evocative of fire and the autumn season since the hue is suggestive of harvest.
"These colours make sense: Halloween comes on the eve of winter and has always been about the shift from the light (summer) to the darker (winter)," the historian explains. "Black and orange evoke nighttime bonfires; they also evoke ripe pumpkins (life) in contrast to the lightless, barren winter (death)."
Dipping for Apples
For many years, the game of bobbing for apples has been a mainstay at Halloween gatherings, but its origins are more entrenched in love and passion. The game originated as a wooing ritual at a Roman festival honouring Pomona, the goddess of agriculture and abundance. While there were other variants, the premise was that young men and women might use the game to forecast their future relationships. When the Romans invaded the British Isles in 43 AD, the Pomona celebration merged with Samhain, a forerunner of Halloween.
Pranking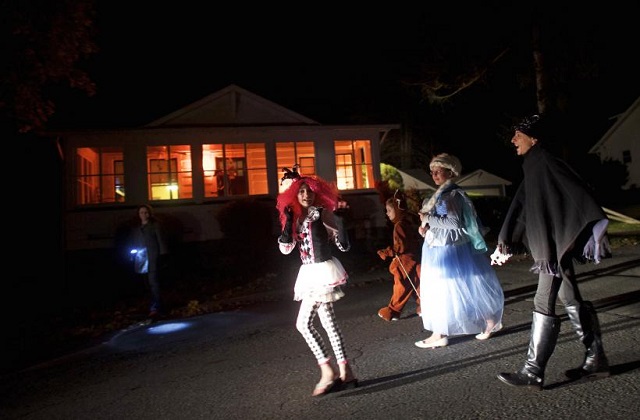 Pranks vary by location, but the pre-Halloween ritual known as "Devil's Night" has a varied origin depending on whom you ask. Some believe that pranks began as part of May Day celebrations. However, Samhain, and later All Souls Day, involved some good-natured mischief. When Irish and Scottish immigrants immigrated to America, they took the tradition of Mischief Night as part of Halloween with them.
Lighting Candles and Bonfires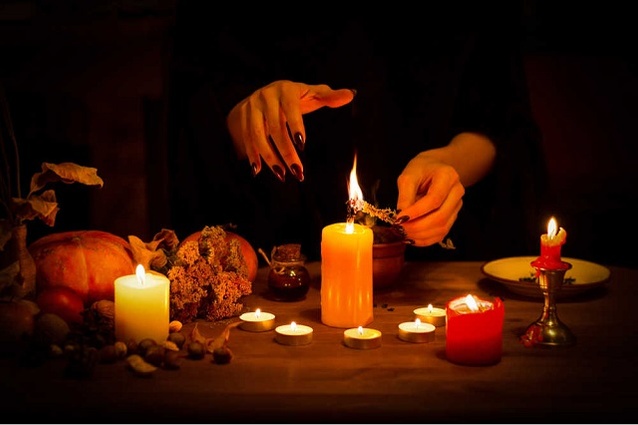 Towering bonfires were used to illuminate the way for spirits seeking the afterlife during most of Halloween's early history. Candles have mostly supplanted big traditional fires in recent years.
Devouring Candy
Going door-to-door collecting goodies has long been a component of Halloween celebrations. However, before the mid-twentieth century, "treats" were not always sweets. Fruit, nuts, cash, and toys were all equally likely to be distributed. Trick-or-treating became popular in the 1950s, and candy merchants responded by marketing little, individually wrapped candies. People began to prefer confections due to convenience, but candy did not completely dominate all other snacks until the 1970s when parents began to fear anything unwrapped.
Craving pumpkins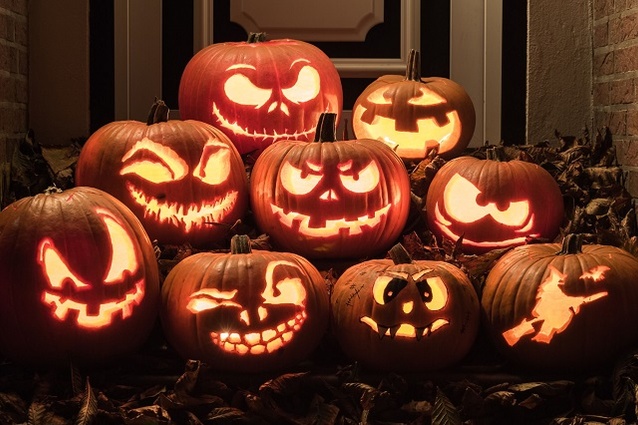 Their origins may be traced back to an Irish legend about Stingy Jack, who deceived the Devil for monetary gain. When Jack died, God refused to admit him to heaven, and the Devil refused to admit him to hell, so Jack was doomed to walk the world eternally. To frighten away Jack's wandering soul, people in Ireland began carving demonic faces out of turnips. When Irish immigrants arrived in the United States, they began carving jack-o'-lanterns out of pumpkins, which were natural to the area.