Wilson Castle: Halloween Sleep Over Paranormal Edition
Date & Time
Fri Oct 06 2023 at 06:00 pm to Sat Oct 07 2023 at 09:00 am
UTC-05:00
Location
Wilson Castle | Center Rutland, VT
Details
This castle has been investigated numerous times by paranormal teams and investigators, but it has never been investigated alongside paranormal gurus, Dave Childers (A&E Channel Paranormal Personality and Investigator, Marlena Beers, Chaos Magician, and Psychic Medium Laurissa Rex.
This event is a combination of paranormal talents as you will experience psychic interactions and the most lucrative industry techniques and methods used to stir up activity....(and by the way, Laurissa Rex, psychic medium and founder at P.A.R.A., shares some military heritage with the former owner of the castle and current resident spirit, Col Wilson, having also served as an officer in the US Army Signal Corps, and will be one of your psychic guides present for the event serving as an added bonus to stir up the paranormal activity!)
Begin your evening with a meet and greet with Dave, Laurissa, and your hosts at P.A.R.A. while enjoying some light refreshments and pizza. There will be merchandise and concessions available. Mingle and enjoy the ambiance of the castle during the spooky season before setting off on your investigation for the evening with this special team of paranormal talent.
Afterwards split up into your groups. If you are on a guided tour, you can expect to have the most current industry equipment at your fingertips! You will experience the most innovative techniques and methods the team has to conjure up some paranormal activity at the castle! If you choose to free roam you should bring equipment with you or rent a package from your hosts. You may pre-purchase equipment and it is recommended to do so as quantities are limited. Additionally, if you are part of a tour we offer souvenir footage of YOUR personal investigation. Click this link to pre-purchase your packages.
You will be free to roam the castle from 8 pm until 2 am UNLESS you have purchased a VIP overnight pass. If you participate in the tour your tour ends when the activity ceases which could be before 2 am so please be flexible. Tour guests will also be given an opportunity to free roam the castle at the last hour of the evening. Those participants with a VIP pass should expect to grab a spot anywhere in the castle for the evening EXCEPT for rooms reserved by STAFF.
It is highly encouraged to bring a sleeping bag or air mattress and bedding for your stay. The castle has many spots for sleeping but rooms are first come first served. If you are interested in staying overnight, please select the appropriate add-on at check out. If you do not select an overnight spot you will not have an overnight spot.
The investigation may include the outside grounds if the weather permits so, please dress accordingly.
CHECK IN IS BETWEEN 6:30 AND 7:30 PM for registration and to sign your participant waivers. You will be emailed these items in advance to save time so please take advantage and fill out the paperwork when prompted to do so at that time. 
Event Location
Wilson Castle, 2970 W Proctor Rd, Proctor, VT 05765, USA, Center Rutland, United States
Tickets & Booking Details
USD 100.00 to USD 125.00
Event Host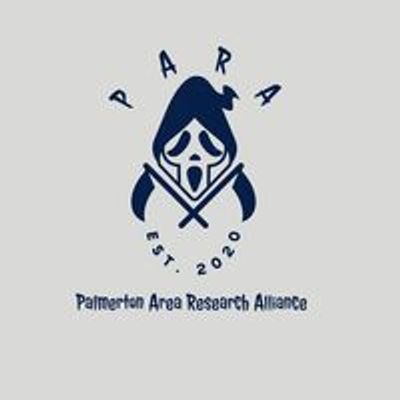 PARA-Palmerton Area Research Alliance