Stars Resin and Bamboo Charcuterie Board Workshop
Date & Time
Sat Dec 09 2023 at 09:00 am to 11:30 am
UTC-07:00
Location
Image Paintings Plus Art Studio, Woodside Boulevard Northwest, Airdrie, AB, Canada | Airdrie, AB
Details
Join us for a morning of fun creating your own Stars in Resin Charcuterie board on 18 x 11 inch premium Bamboo Cutting Board. Everything included. Professionally instructed.
*This event is cross posted. Tickets available are the remaining total amount of tickets remaining.
Class size is limited to 6-8 students total.
Join us for a morning of learning and fun creating your own Large Resin and Bamboo Charcuterie Board
17"L x 11"W.
You choose your colours.
We provide the supplies which include a variety of silver and gold stars metallic glitter certified food safe resin (Artresin brand) tints gilding flakes and more.
Your Large cutting board will be fine sanded prior to start of creation process for a nice smooth surface.
You will be taping off entire back for nice clean edges.
Your will learn how to seal and paint decorated area adhere embellishments safely mix and apply resin how to add tint and/or mica powders and how to safely remove bubbles.
The only epoxy resin we use on all our products is Artresin Brand. Artresin is food safe no VOC's or BPA's.
After fully dry the bamboo areas should be treated with food safe wood oil and food safe wax to seal and protect.
This will add to the longevity of your product.
Care instructions will be provided upon pick up.
Please dress accordingly as this gets messy.
Gloves and aprons provided for use in class use.
* Please note. Your charcuterie board will need to stay in studio for 24 hours to allow proper drying time before moving and to avoid damage to your creation and your vehicle.
Pick up arrangements can be made at time of class.
Benefits of using bamboo:
Low maintenance dense enough to resist knife scarring resists moisture penetration easy to clean with soap and water looks good and resists staining green renewable and Earth friendly. (Bamboo renews itself in 3-5 years).
Instruction by Professional Airdrie Artist Pamela Jonson.
Image Paintings Plus Art Studio is a licensed current permit holding and insured home based business.
*Note : We use only Artresin Brand epoxy resin. ArtResin has been evaluated by a certified toxicologist at the American Society for Testing and Materials as being non-toxic when used as directed (conforms to ASTM D4236). It is formulated using the highest quality materials and therefore produces no VOCs or fumes. It is a clean system meaning there are no solvents or non-reactive diluents—everything in it reacts so nothing is free to become airborne and cause health issues. UV protected food safe non-yellowing.*note : Naturally occurring micro bubbles occur during creating process.
*No Refunds for this workshop.
Event Location
Image Paintings Plus Art Studio, Woodside Boulevard Northwest, Airdrie, AB, Canada
Tickets & Booking Details
CAD 110.00
Event Host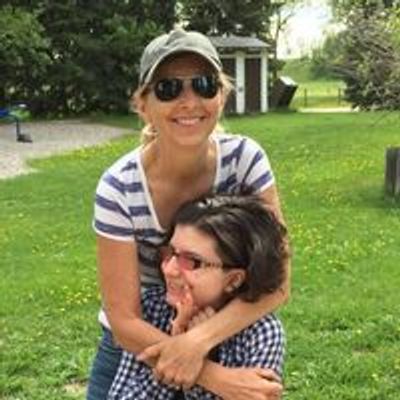 Image Paintings Plus Art Studio