St. Patrick's Day @ NWT!
Date & Time
Fri Mar 17 2023 at 11:00 am
Location
The New World Tavern | Plymouth, MA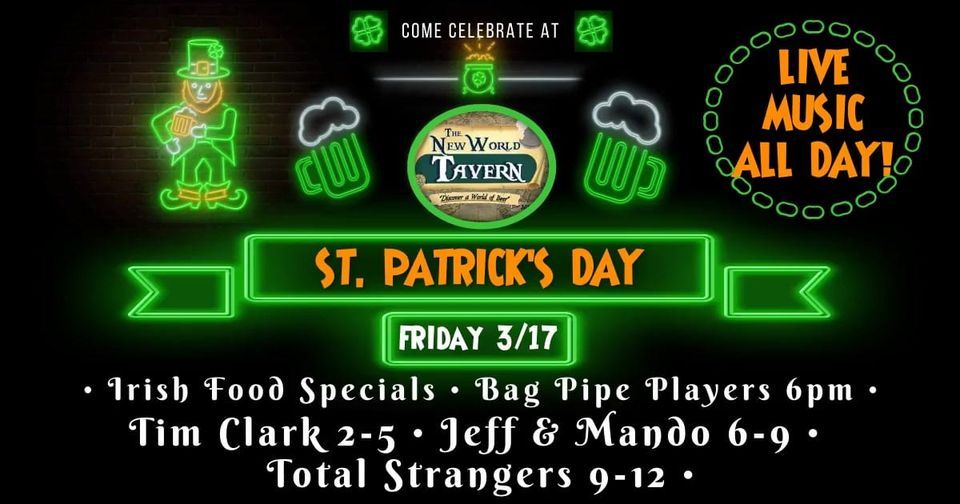 Advertisement
Details
Lookin to get your Irish on for St. Patrick's Day?!
Come check out all the live music and shenanigans we've got going on all day long!!
We'll have plenty of Guinness and Irish Whiskey as well as Irish Food Specials like Guinness Beef Stew & Corned Beef & Cabbage Dinner and more!
Tim Clark starts the day off playing Irish music tossed in with some regular bar tunes from 2-5
Then Jeff Hilliard and Mando kick keep it goin from 6-9
And to cap off the night, Total Strangers is playing in The Cavern from 9-12 to make sure you have the best St. Patricks Day ever!
Event Location
The New World Tavern, 56 Main St,Plymouth,MA,United States, Plymouth, United States
Event Host