SLEIGH BOUGIE - CHRISTMAS DRAG DINNER SHOWS LONDON
Date & Time
Fri Nov 24 2023 at 06:00 pm to Fri Dec 22 2023 at 10:00 pm
UTC+00:00
Location
Sway Bar | London, EN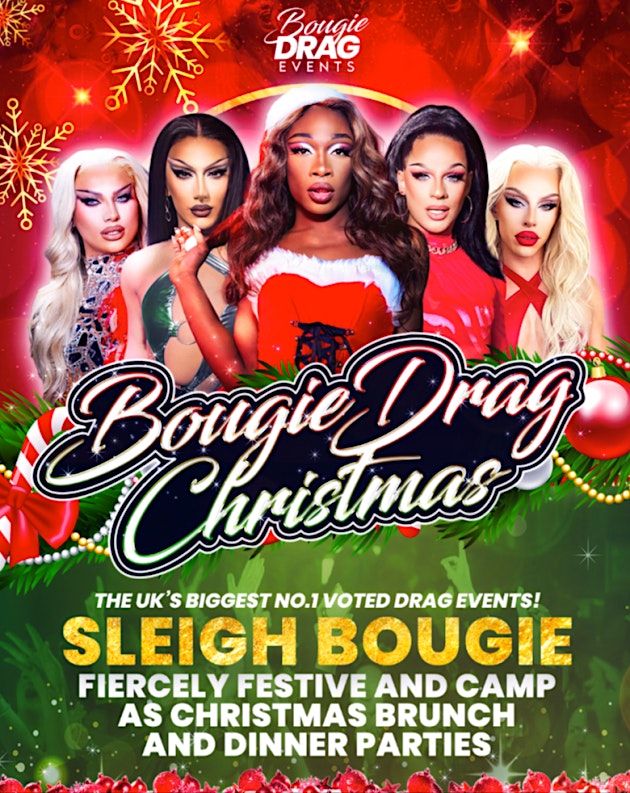 Details
HO HO HO!
Are you ready to get festive?! Then look no further! Buckle those seatbelts and prepare to SLEIGH BOUGIE this Christmas!
About this Event
New for 2023 Bougie Drag Christmas - The UK's number one voted & London's biggest drag brunches presents a full Christmas brunch or dinner experience! A one stop shop to take care of all of your office party needs this year with added glitz glamour & sparkle guaranteed to be an office 'Xmas do' you'll never forget!
For the price of your ticket you can expect a package including :
- A full 4 hour festive day or evening party
- Fierce & fabulous Christmas performances on stage from The Bougie Girls - UK's most in-demand drag artists
- A delicious 3 course dinner (see menu below)
- Christmas crackers for each guest on the table
- A welcome cocktail jug on arrival
- 60 minutes of bottomless Prosecco & bubbly cocktails (cassis & OJ provided to mix into gorgeous Kir Royale's & Mimosa's) or beer. Soft drinks also included.
- DJ right through with dancing to all your favourite hits & Christmas bangers.
Food Menu's (both brunch & dinner) :
SWAY EVENTS
Corn Chips & Salsa dips to nibble (VG)
-
Premium Beef Burger topped with streaky bacon cheddar cheese & cranberry sauce in a glazed bun with miso mayo & pickles. Served with a selection of seasoned skin on fries chive mash & roasted vegetables or
Bacon Wrapped Turkey Fillet basted with truffle butter with sticky pigs & a pork cranberry & fig stuffing. Served with a selection of seasoned skin on fries chive mash & roasted vegetables or
Jackfruit Smoky Bean & Sweet Potato Wellington with onion gravy. Served with a selection of seasoned skin on fries chive mash & roasted vegetables
-
Chocolate & Salted Caramel Brownie served with vanilla Kream & salted caramel syrup (VG) (contains almonds) or
Christmas pudding packed with juicy sultanas served with salted caramel brandy sauce & crushed Amaretti biscuits
Running schedules :
Dinner events :
6pm - arrival & bar open
Food will begin to be served once your table has sat
7pm - Showtime
7pm - 8pm - Bottomless drinks served
9pm - 10pm - Dancing after the show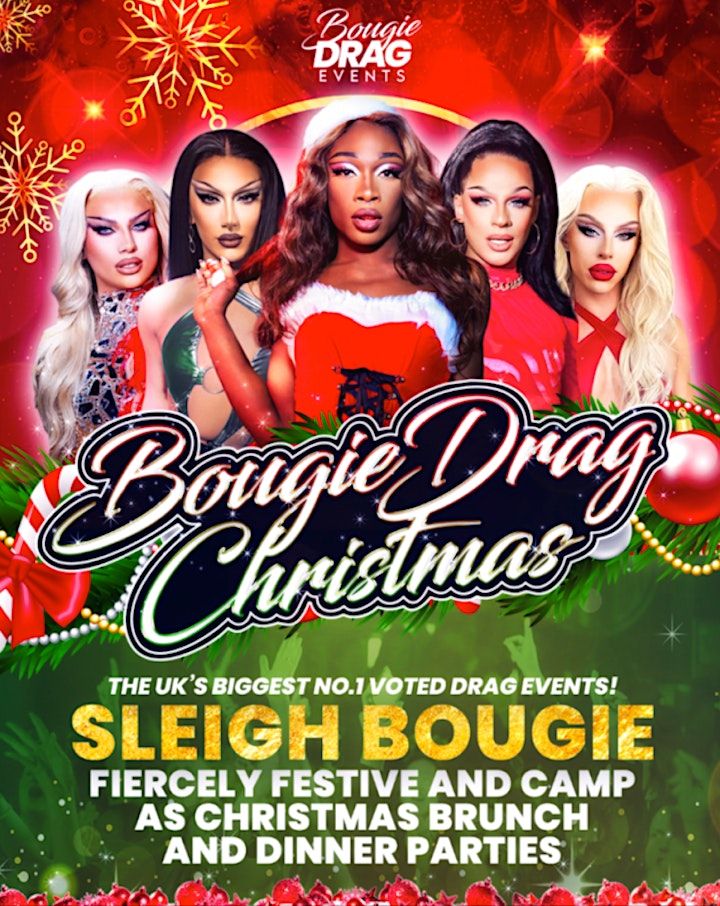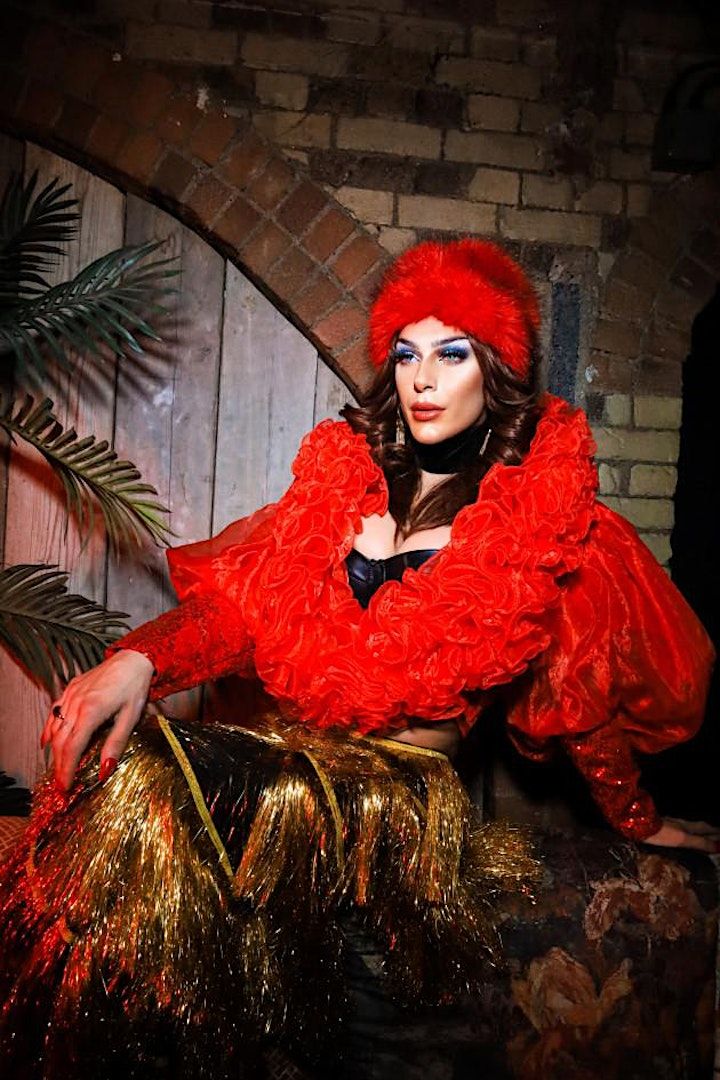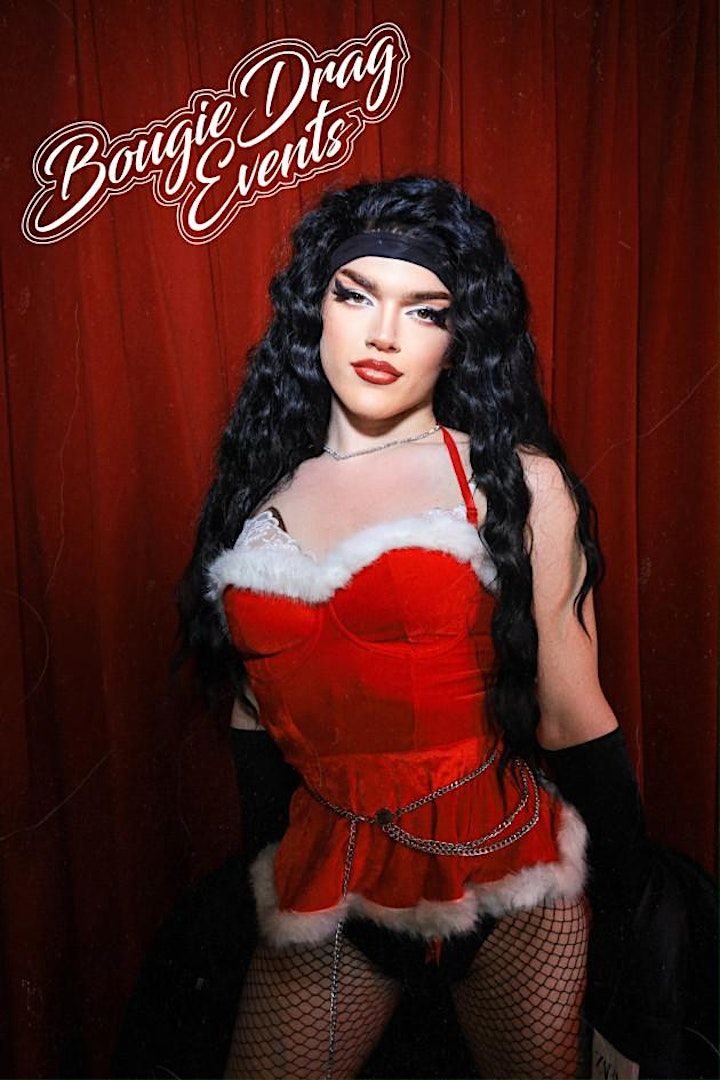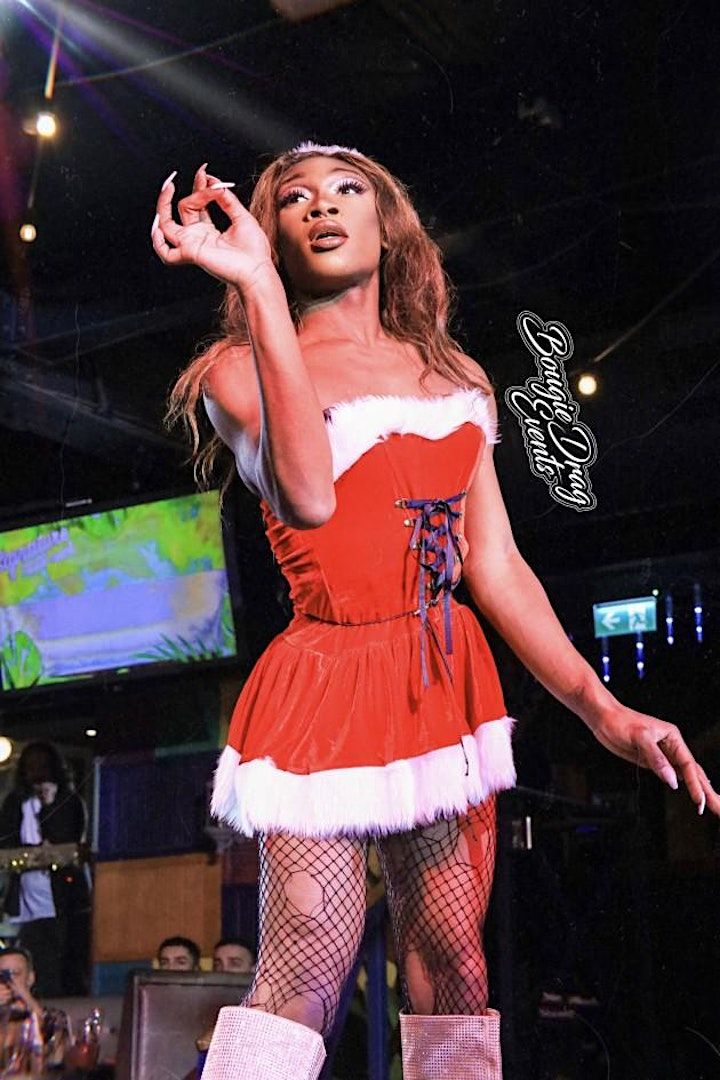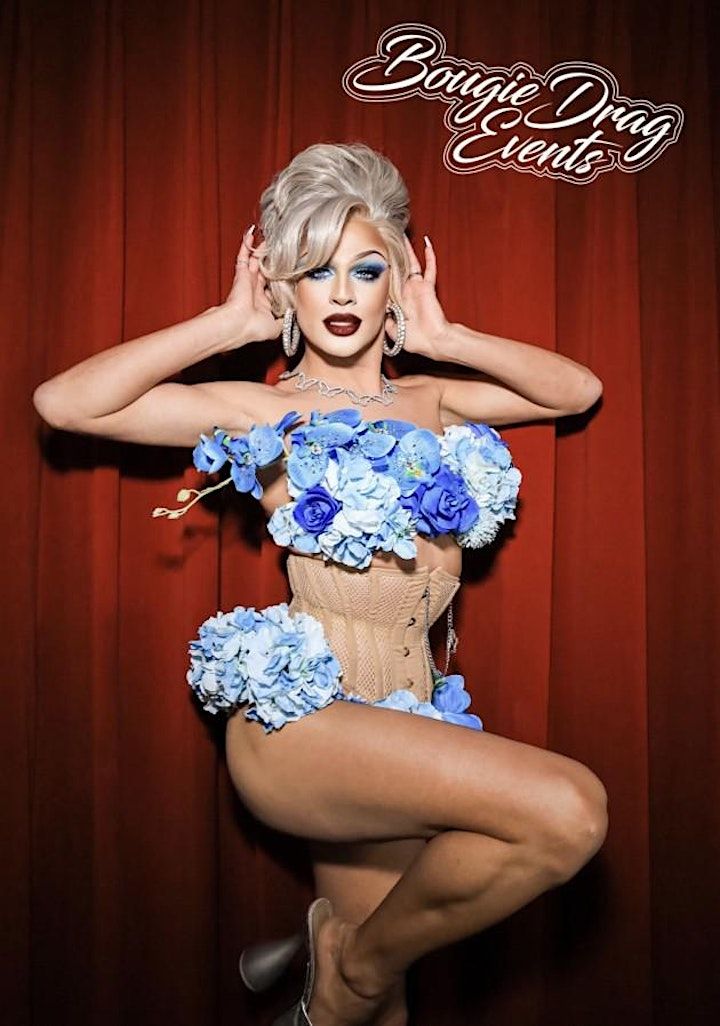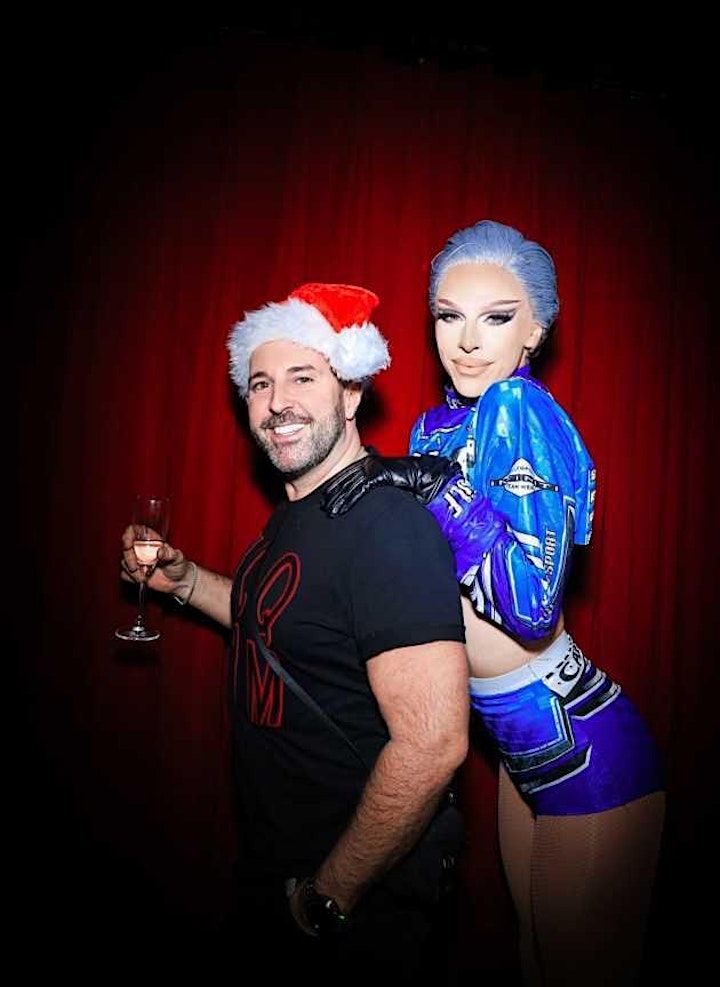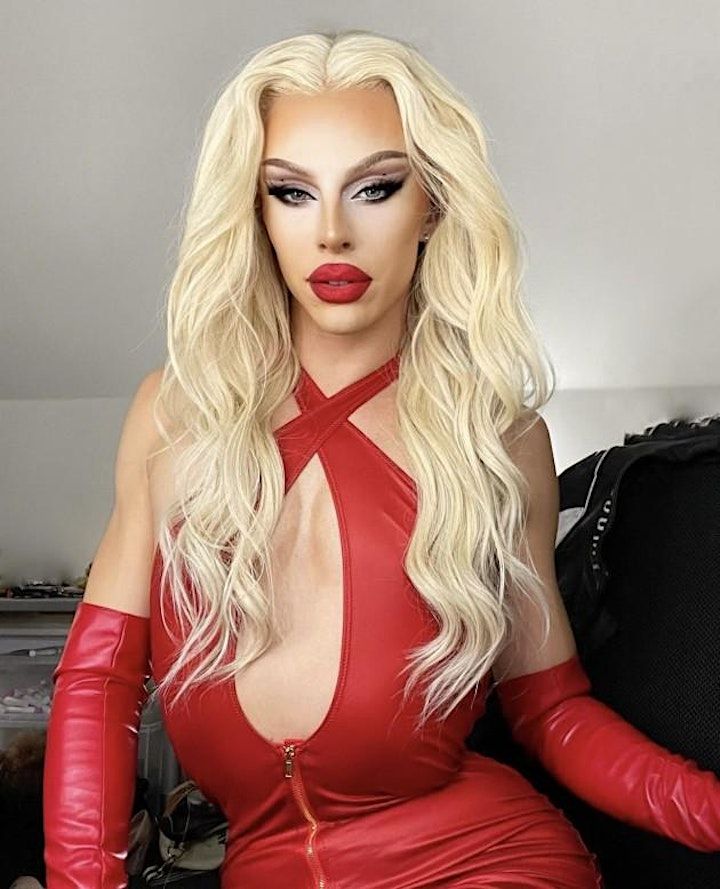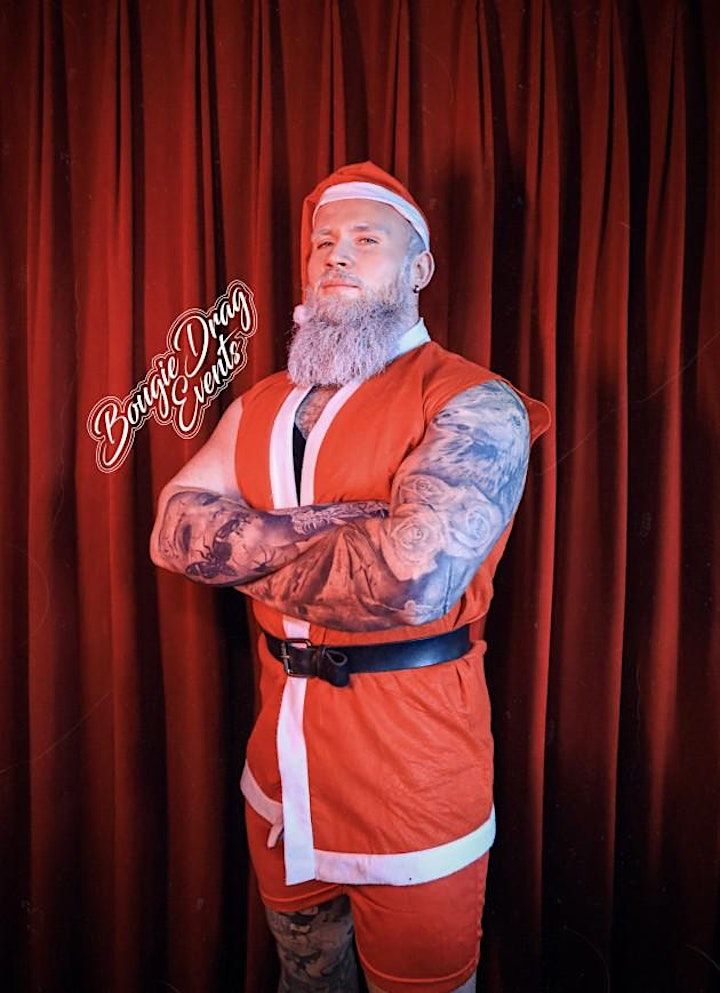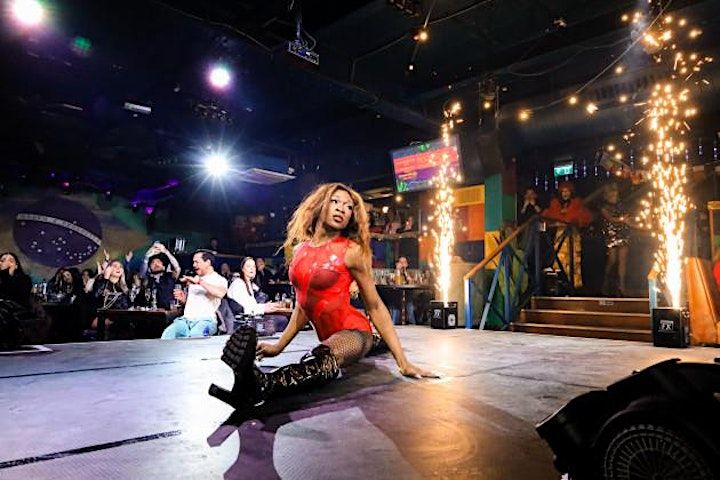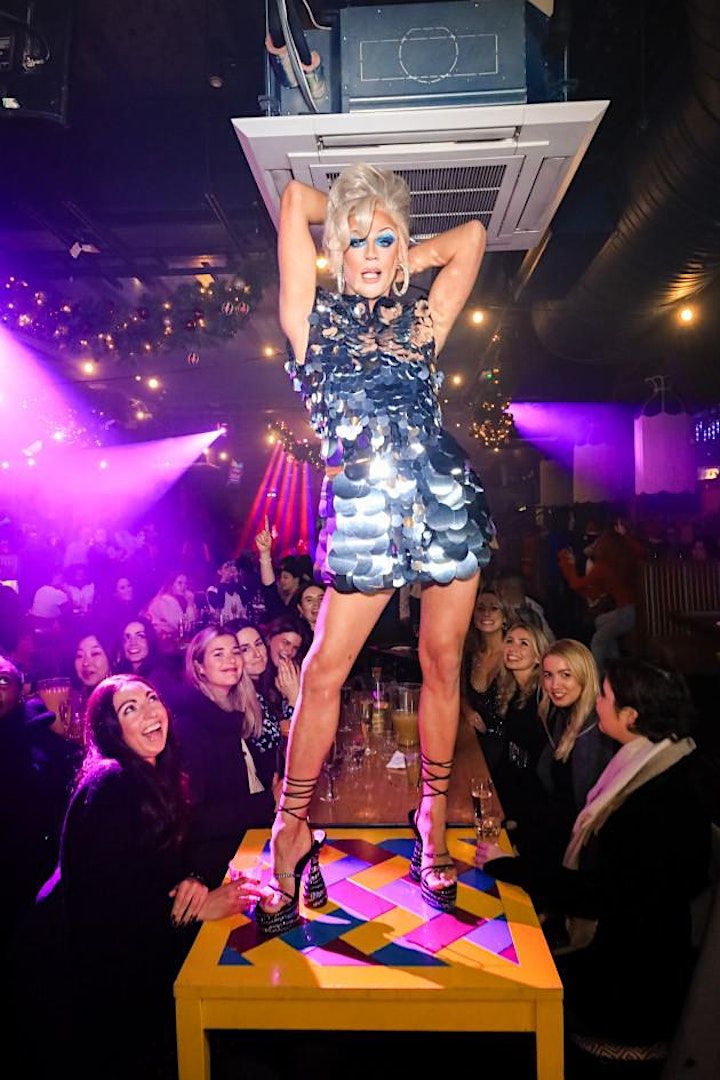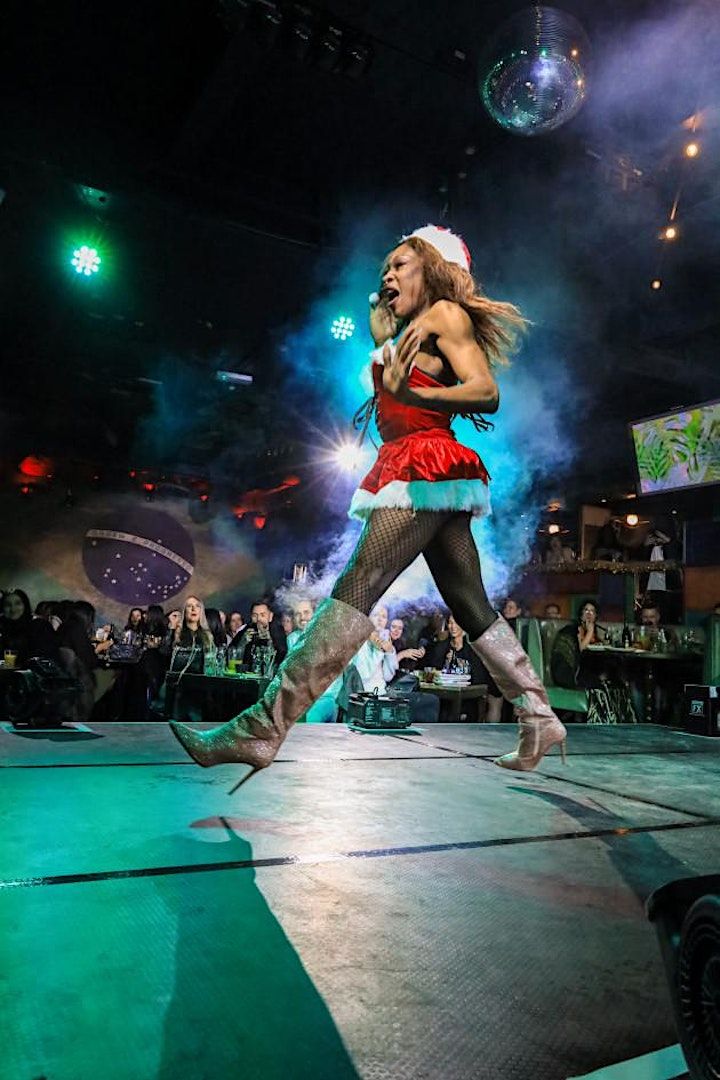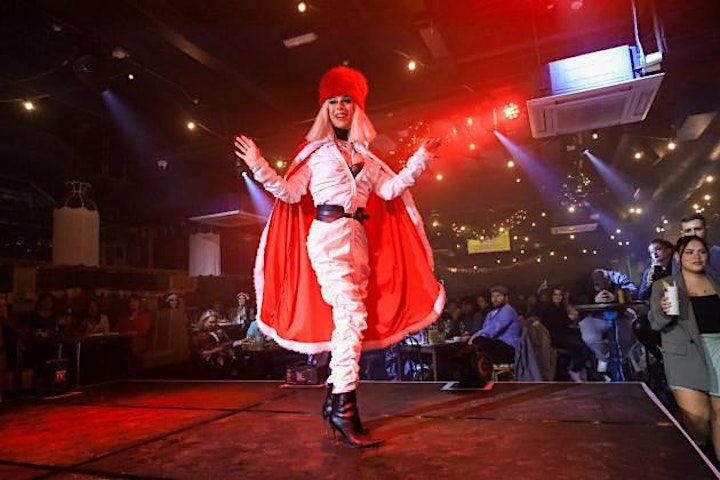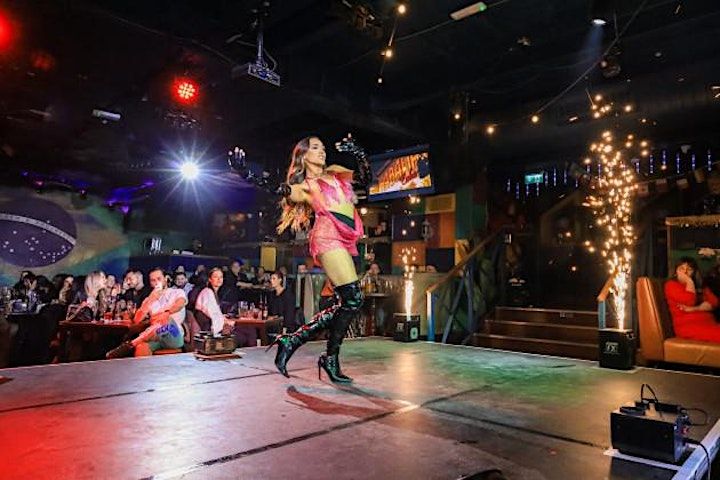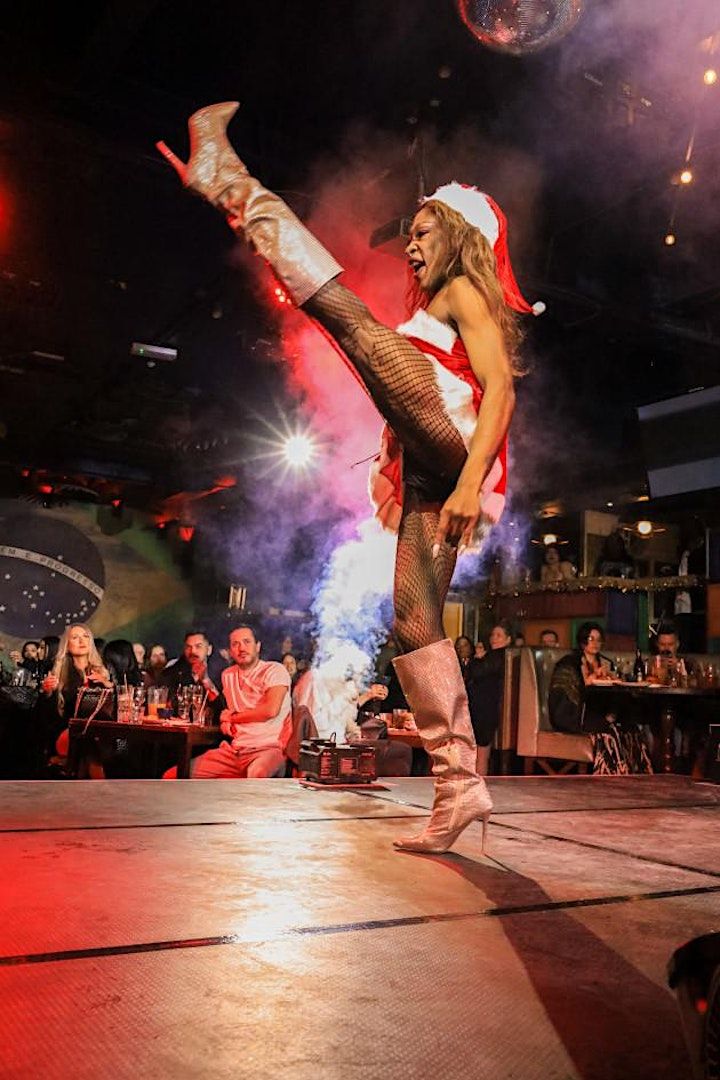 T&C's
1. The ticket holder voluntarily assumes all risks and danger incidental to the event for which the ticket is issued whether occurring prior during or after the event. The ticket holder voluntarily agrees that the management venue event participants and all of their respective agents officers directors owners and employers are expressly released by the ticket holder from any claims arising from such causes.
2. Tickets are issued subject to the rules and regulations of the venue.
3. Please check your tickets as mistakes cannot always be rectified.
4. Occasionally events are cancelled or postponed by the promoter team performer or venue for a variety of reasons. If the event is cancelled we will contact you to arrange a suitable reschedule for your booking. It is your responsibility to ascertain the date and time of any rearranged event.
5. The venue reserves the right to refuse admission and may on occasion have to conduct security searches to ensure the safety of the patrons.
6. Every effort to admit latecomers will be made at a suitable break in the event but admission cannot always be guaranteed. Bottomless service starts at the designated time and will not be extended for late comers.
7. We regret that tickets are non refundable or transferable. Ticket holders who cannot attend are entitled to find someone else to attend in their place.
8. Tickets are sold subject to the venue or promoter's right to alter or vary the programme due to events or circumstances beyond its control without being obliged to refund monies or exchange tickets.
9. If this ticket is re-sold or transferred for profit or commercial gain by anyone other than the promoter venue management Fabulous Beyond Productions or one of their authorised sub-agents it will become voidable and the holder may be refused entry to or ejected from the venue.
10. The venue may operate a No Smoking Policy.
11. The promoter venue management and Fabulous Beyond Productions accept no responsibility for any personal property.
12. The event listed on the purchased ticket is strictly for ticket holders who are over 18 years of age. Identification may be required.
13. Smaller groups may be buddied up onto larger sharer tables.
14. Please note if anyone appears to be overly intoxicated then the venue reserves the right to limit the bottomless offer and are subject to rules & regulations of the venue. This being in accordance with licensing regulations and we fully support responsible drinking. Please drink responsibly.
15. It is the responsibility of the customer to fully check booking details on their booking confirmation to ensure accuracy. Any errors must be raised to [email protected] within 48 hours of booking to be rectified free of charge. Tickets are non transferrable.
16. Fabulous Beyond Productions reserve the right to amend T&C's at any time.
17. Ticket types cannot be mixed. All parties must be on the Bottomless Brunch Tickets or Day Party Only tickets to sit on same tables.
Event Location
Sway Bar, 61-65 Great Queen Street, London, United Kingdom
Tickets & Booking Details
GBP 59.95
Event Host
Fabulous Beyond Productions