NO WAY OUT MIAMI-THE CABIN
Date & Time
Sat Oct 01 2022 at 05:00 pm to 11:59 pm
Location
Dolphin Mall | Miami, FL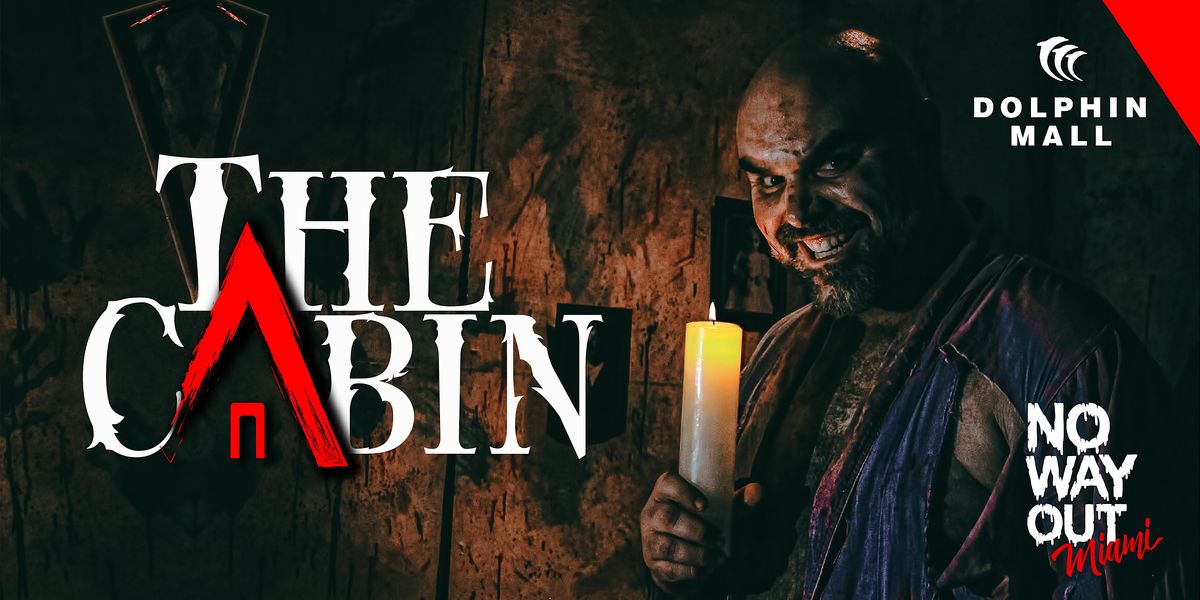 Advertisement
Details
This year NO WAY OUT MIAMI presents THE CABIN! An all new Haunted House Attraction inside of Dolphin Mall!
About this Event


Explore THE CABIN:

Enter the Monroe family cabin to find out what could have happened to Young Richard Monroe. Are the rumors of the cabin being cursed true, and even worse, is there really a portal to hell inside? Will you find your way through the cursed cabin or is there NO WAY OUT.





This is a safe Haunted Attraction. You will not be touched in this walkthrough experience. All ages welcome, however due to the nature of the event, parental discretion is strongly advised.





Haunted House Rules:

No Flash Photography or Video recording.

Weapons, Lighters, Lasers, Flashlights or anything contributing to lights are prohibited.

Purses and backpacks are not allowed, lockers are not available.

Do Not Run.

Do Not Touch or push Actors or Staff.

Do Not use Profanity or Engage in Unsafe, Illegal, Disruptive or Offensive Behavior.

Do Not Leave Children Unattended.

No Food or Drinks are Allowed.

No Smoking or Vaping.




DISCLAIMER:

There will be use of strobe light. If you suffer from epilepsy or other illnesses that can be triggered by strobe lights do not enter.

Haze and smoke machines will be used throughout the facility.

This is intended to be VERY SCARY Haunted House. Not for the faint of Heart.

We may photograph, film videotape, record or otherwise reproduce the image/and or voice of any person who enters the Haunted House and use the same for any purpose without payment to any person.

We reserve the right to deny admission, or to require a person already admitted to leave, without a refund, liability or compensation if we consider that the circumstances so require.




*** Tickets are non-refundable***

This event will be following strict CDC guidelines in order to ensure that you and your party have both a safe and fun experience. We will continue to monitor these guidelines as they are updated, as they will be enforced.
Event Location
Dolphin Mall, 11401 Northwest 12th Street - Space E515, Miami, United States
Tickets & Booking Details
USD 20.00 to USD 40.00
Event Host