JGP Presents Black Nativity
Date & Time
Wed Dec 20 2023 at 10:00 am to 12:30 pm
UTC-05:00
Location
Elaine C. Levitt Auditorium | Philadelphia, PA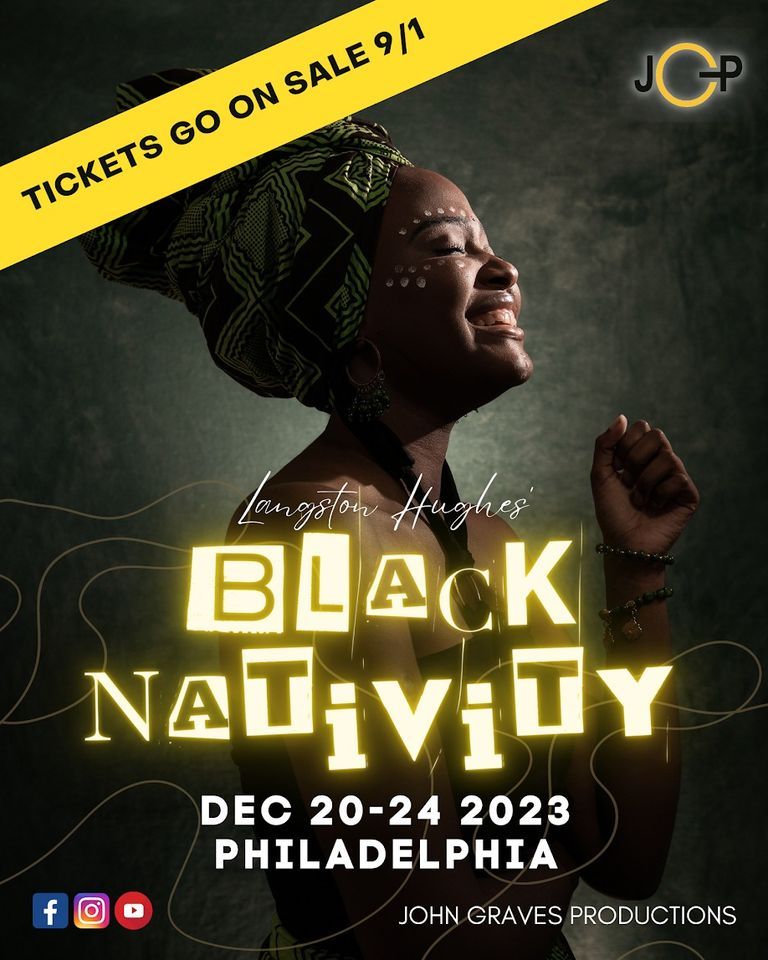 Details
For decades, Langston Hughes' Black Nativity has been a holiday favorite for families all over the world. Join JGP as we bring in the holiday and take our hand at this fan-favorite and holiday classic.
ACT ONE is a gospel musical play written by Langston Hughes in 1961, retelling the Nativity story with African-American cultural elements and themes of faith and love. It is a timeless musical that beautifully weaves together the spirit of the holiday season with the richness of African-American culture.
ACT TWO, written by John W. Graves III - A close-knit neighborhood brims with excitement as they gear up for their annual Christmas Midnight Musical. However, when tragedy strikes, with a broken heart and a devastating loss, the spirit of Christmas is put to the ultimate test, making for a touching and heartwarming holiday tale.
Experience the wonder! The powerful storytelling, captivating performances, and soul-stirring music create an experience that is not only entertaining but deeply inspiring and a beautiful sight to see.
Event Location
Elaine C. Levitt Auditorium, 401 South Broad Street, Philadelphia, United States
Tickets & Booking Details
USD 50.00 to USD 80.00
Event Host