Green Rose 420 Sesh Fest
Date & Time
Thu Apr 20 2023 at 12:00 pm to 08:00 pm
Location
Green Rose Dispensary - River North | Chicago, IL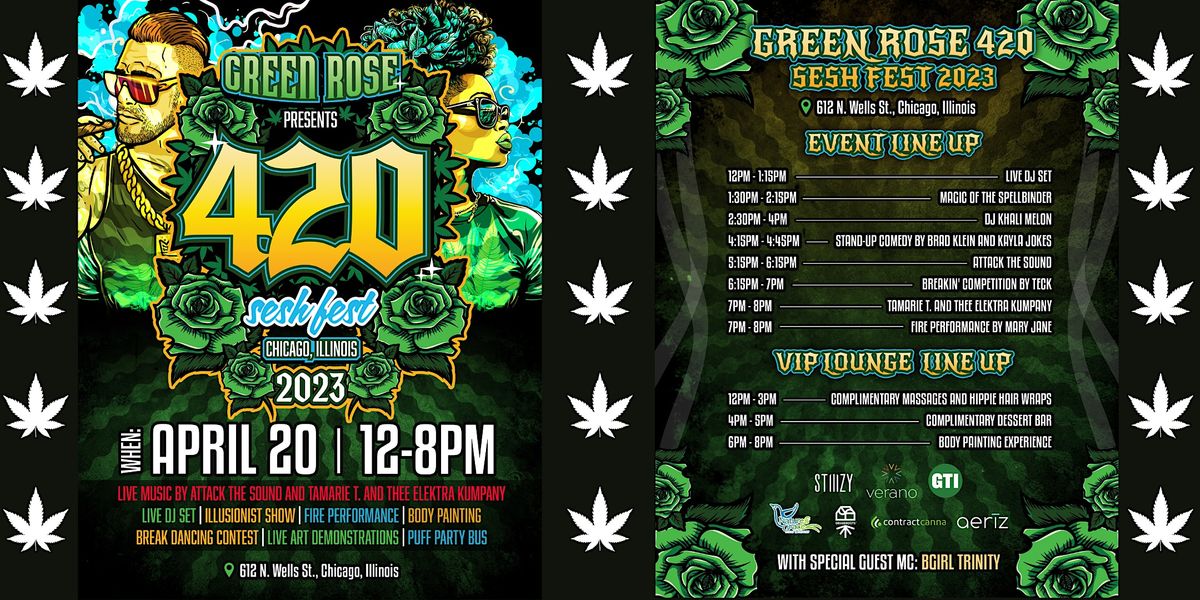 Details
Celebrate 420 at Green Rose Dispensary's inaugural Sesh Fest! Live music, delicious food, breakdancing, DJs, magic, stand-up comedy, fire...
About this Event
Green Rose Dispensary, is hosting Chicago's largest and only outdoor 420 Celebration. The inaugural "Green Rose 420 Sesh Fest" will happen on April 20th from 12-8 pm at Green Rose Dispensary located at 612 N. Wells Street. The festival will be held in the dispensary's large outdoor parking lot at Wells & Ontario.

420 is a global holiday to celebrate cannabis culture. The Green Rose Sesh Fest is expected to attract cannabis consumers from the Chicago area and tourists from around the world. It will be open to the public for ages 21 and older. General Admission is free with a $42 purchase at Green Rose Dispensary or $20 without a purchase. VIP tickets are available for $50 which includes access to a VIP Lounge where there will be complimentary massages, a complimentary dessert bar, body painting and other special 420 items. Tickets are limited so reserve yours today! We plan to make our 420 Sesh Fest an annual event.

"Green Rose 420 Sesh Fest" will feature live performances by Attack the Sound and Tamarie T. and Three Elektra Kumpany, Live DJ Sets, Illusionist Show, Fire Performance, Live Art, Demonstrations, Body Painting Experience, Break Dancing Contest, Puff Party Bus, Food , Vendors, Incredible 420 Product Discounts.

The goal of 420 Sesh Fest is to celebrate cannabis culture by providing a uniquee, fun, and joyful experience with a lot of great entertainment. We want everyone to feel comfortable and welcome, whether they are experienced cannabis users or are new to it and interested in learning more about cannabis now that it is legal in Illinois.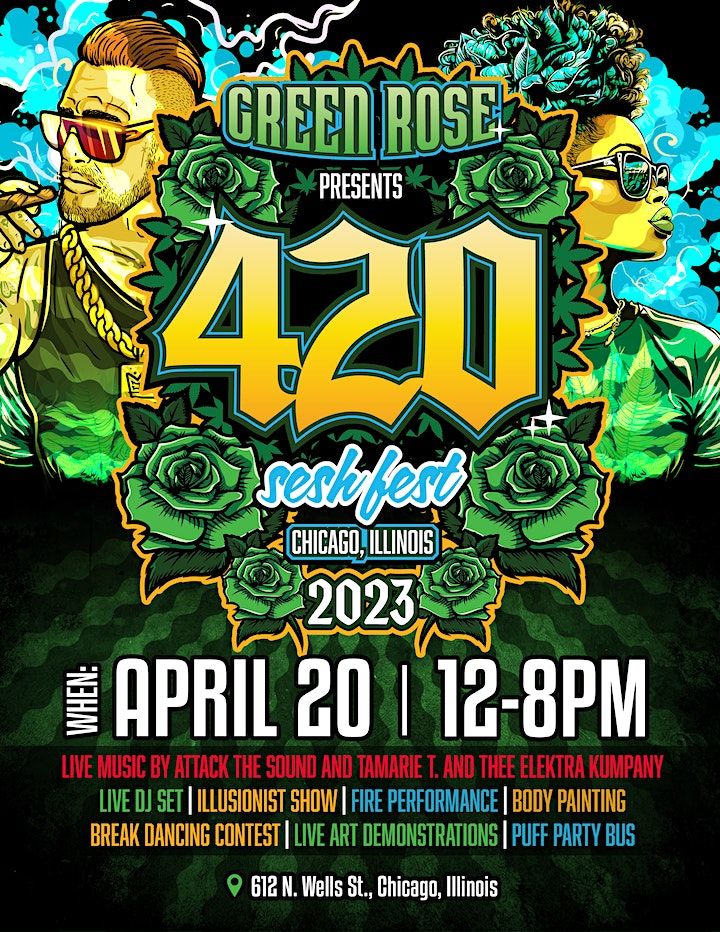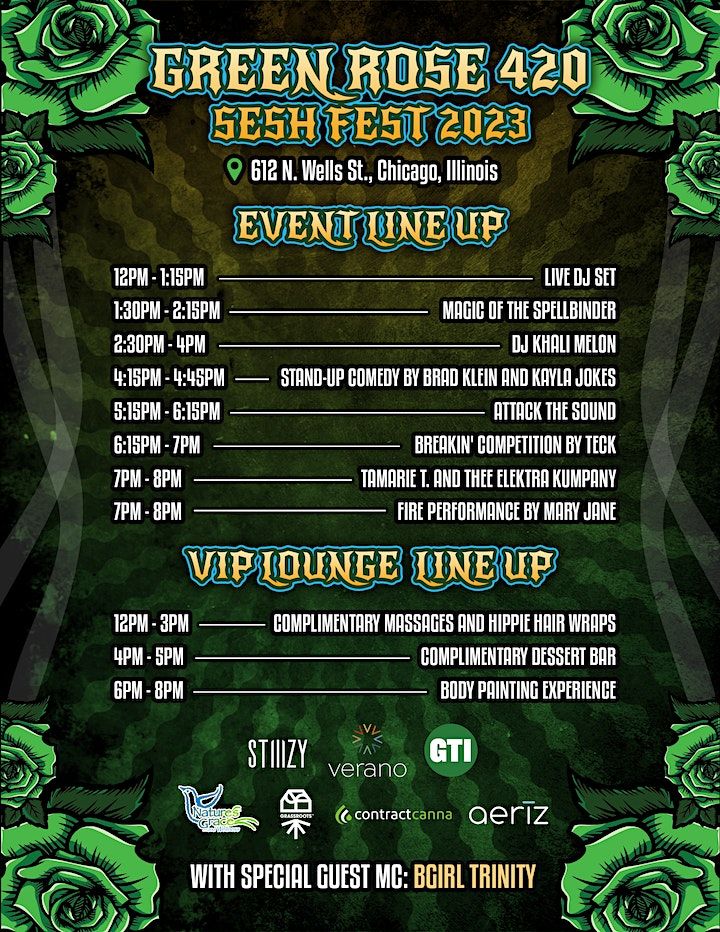 Event Location
Green Rose Dispensary - River North, 612 North Wells Street, Chicago, United States
Tickets & Booking Details
USD 50.00
Event Host