Finding Dimes at St. Anthony's Dinner Dance
Date & Time
Sat Feb 18 2023 at 06:30 pm
Location
St Anthony Club Of North Woburn | Woburn, MA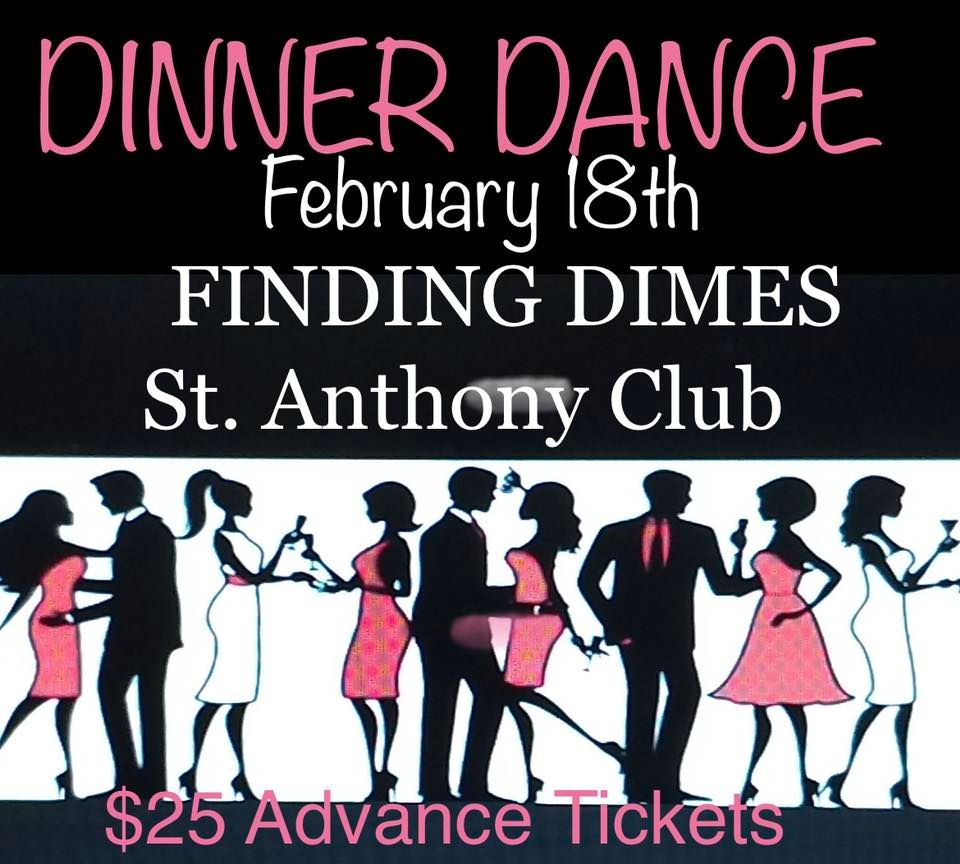 Details
CALL IT WHAT YOU WILL! Valentines, Galentines, Pre Mardi-Gras Feast, Date night, Girls night- singles mingle… There will be FOOD, LIVE MUSIC Fun and YOU - ITS A PARTY! $25 in advance for 3 course dinner buffet saves $10/couple for drinks. You cannot get this menu and drink prices anywhere. call the club today and get your tickets in advance!
6:30 DOORS OPEN
7:00 DINNER
8:00 Finding Dimes
Dancing, 50/50 raffle and more!
MENU: Salad/bread
Beef, Chicken, Ham
all the fixings, coffee and dessert.
Event Location
St Anthony Club Of North Woburn, 1020R Main St,Woburn,MA,United States
Event Host