Fall in love with your first home!
Date & Time
Thu Feb 16 2023 at 06:00 pm to 08:00 pm
Location
Dockland's Riverfront | Wilmington, DE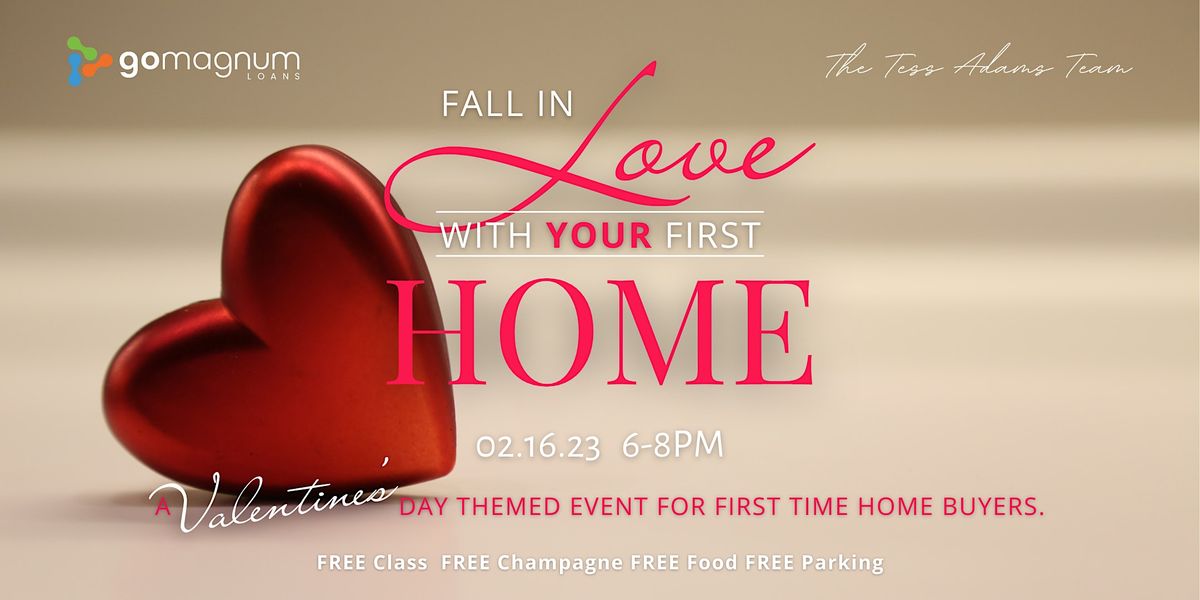 Advertisement
Details
Set a date to fall in love... with your first home. Let our team guide you down the path to homeownership. It is easier than you think!
About this Event


Let the real estate professionals from The Tess Adams Team of Keller Williams Philadelphia and mortgage professionals of Go Magnum Loans walk you through the entire home buying process.

Learn about how to get started, who's involved in the process, what to expect at closing, and have the opportunity to ask questions or even start the pre-approval process.

FALL IN LOVE WITH YOUR FIRST HOME!

A Valentine's Day Dinner with Champagne will be provided. There is a FREE parking lot on site.

See you soon!
Event Location
Dockland's Riverfront, 110 West Street, Wilmington, United States
Tickets & Booking Details
USD 0.00
Event Host
TA Management & Consulting