EASTER ACTIVITY DAY
Date & Time
Mon Apr 10 2023 at 01:00 pm to 04:00 pm
Location
Harehills Park Bowling Club | Leeds, EN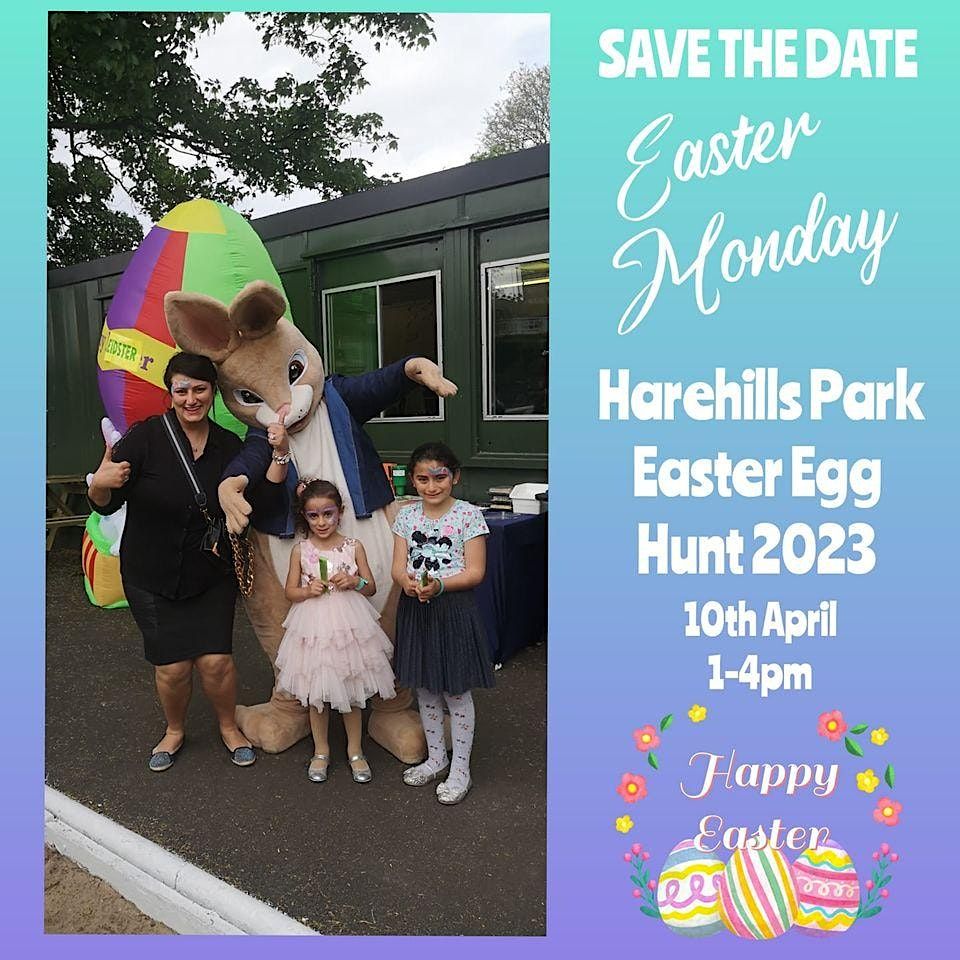 Advertisement
Details
EASTER PARTY with Bella Bubbles & EGG HUNT with some crafts, party games, Meet & Greet the Harehills Hare (BUNNY PETE) with FREE treat.
About this Event


We are pleased to share confirmation that our Easter Egg Hunt is going ahead at Harehills Park on Easter Monday!! With funding support from the Inner East HAP we have a fun packed afternoon planned for everyone!

FREE EASTER PARTY with Bella Bubbles & EGG HUNT with some crafts, party games, meet & greet the Harehills Hare (BUNNY PETE) with Easter treats for all!




We will have an Easter Raffle, tombola and refreshments for you to purchase on the day - please note we do not accept card payment so please do bring some change.




There will be the opportunity to play some adapted bowling games and our traditional beloved sport of Crown Green Bowling so do dress comfortably and wear fully enclosed flat soled shoes if you wish to take part!




We pray for sunshine but we cannot control the weather, this is an outdoor event so please bare this in mind, we will go ahead in light rain and only re arrange should it be extremely windy!




We ask that there is no running around the bowling greens but feel free to run your socks off in the park. Parents are to stay with their children at all times.




Please do let us know if you have any specific requirements that will make your day more enjoyable - for example any dietary requirements, access requirements or mobility needs.




We look forward to seeing you on the day!




LINK TO BOOK YOUR PLACES COMING SOON - ALL ATTENDEES TO HAVE A TICKET (no need to print we will have a list) THERE MAY BE THE OPPORTUNITY FOR SOME WALK IN ON THE DAY but this will be dependant on any no shows as we simply cannot cater for an unlimited number of people and would not want to disappoint anyone by running out of treats!




We anticipate high numbers for this event.
Event Location
Harehills Park Bowling Club, Coldcotes Avenue, Leeds, United Kingdom
Tickets & Booking Details
GBP 0.00
Event Host
Harehills Park Bowling Club