CCF Passover Dinner
Date & Time
Sat Apr 01 2023 at 02:00 pm
Location
Calvary Chapel Fellowship Wichita | Wichita, KS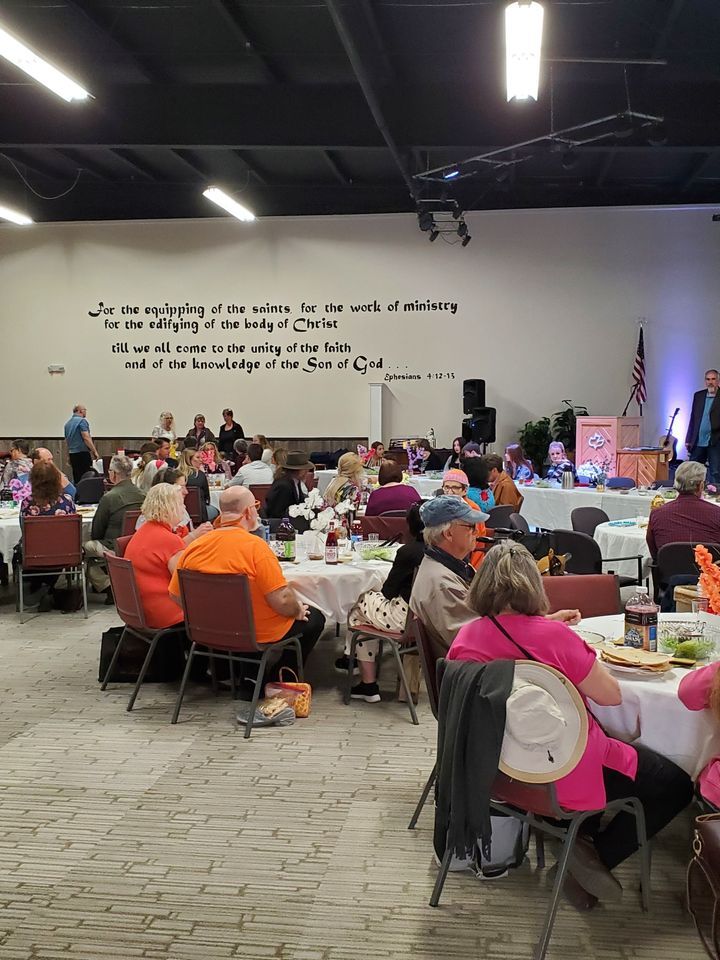 Advertisement
Details
For those new to CCF, a lamb is roasted on-site and a traditional Passover Seder dinner is served which includes sop, unleavened bread, and grape juice representing wine.
There is a sign-up sheet in the foyer. Please sign-up by Sunday, March 26th.
Each family needs to provide:
Three loaves of unleavened bread (Contact for recipe).
Unsweetened grape juice (24 oz per person).
Plates and silverware for those in your family.
All other items will be provided by the church.
If you would like to bring a bag of individually wrapped candy, we will be making bags for the children. Please bring the candy to church by Sunday, March 26th. No bunnies, eggs, or Easter candy.
The meal will begin at 2:00 pm on Saturday, April 1st.
Please arrive 15 to 20 minutes early to ensure we begin on time.
Event Location
Calvary Chapel Fellowship Wichita, 190 S Rock Rd,Wichita,KS,United States, Wichita, United States
Event Host
Calvary Chapel Fellowship Wichita