9th Annual Ugly Christmas Sweater Party!
Date & Time
Sat Dec 10 2022 at 11:00 am to 10:00 pm
Location
Zaftig Brewing Co. | Africa, OH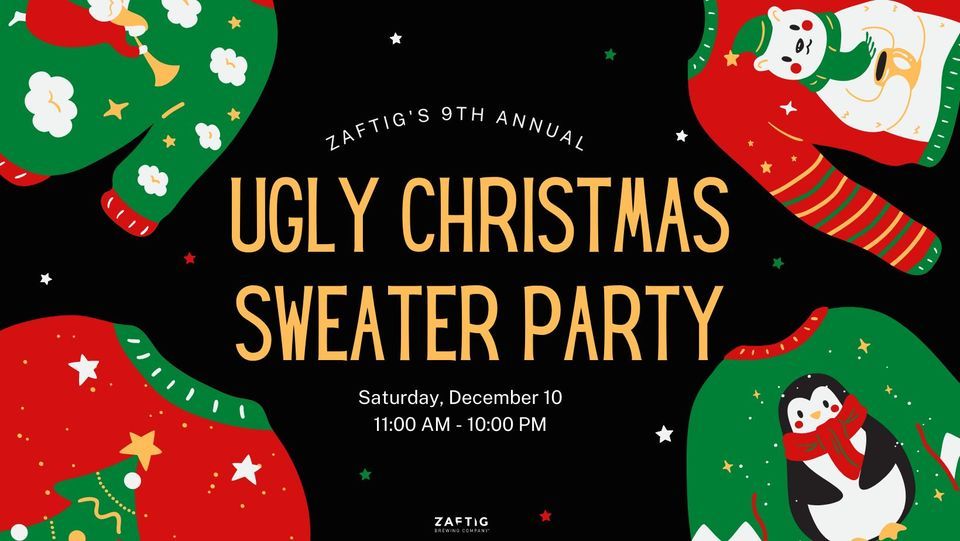 Advertisement
Details
We've got so many things to celebrate during this most wonderful time of the year and we want to do it with you!
Our Ugly Christmas Sweater Party will take place on December 10th. Grab your most festive sweater, all of your friends, and join us for an evening of live music, great food, and (as always) the best beer in town.
Stella in the Can will be playing some sweet tunes in the evening. More event details to follow!
Make this a very merry holiday with all of us at Zaftig!
Event Location
Zaftig Brewing Co., 7020 Huntley Rd, A,Columbus,OH,United States, Africa, United States
Event Host